Barchester, The Fernes Care Home, Fareham, Portsmouth.
In May 2018 London Surfacing undertook a footpath resurfacing project at the Fernes Care home in Fareham, Portsmouth.
The original surface was made up of compacted topsoil & bark.
This was deemed as not suitable anymore for a number of the residents at the home. We excavated & disposed of the bark & topsoil & re-set the timber edgings, then compacted the existing sub-base.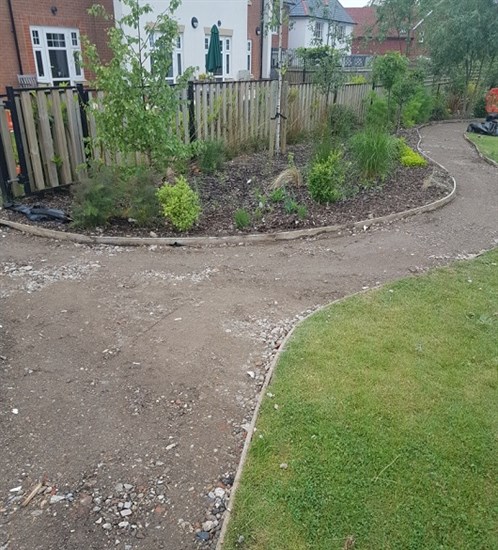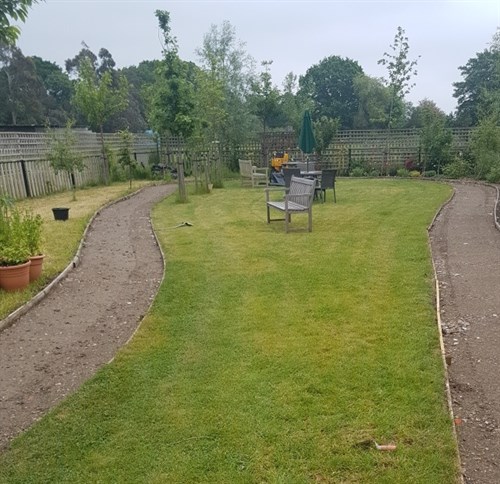 A layer of type 1 stone was hand-laid and compacted, followed by a bituminous binder & surface course.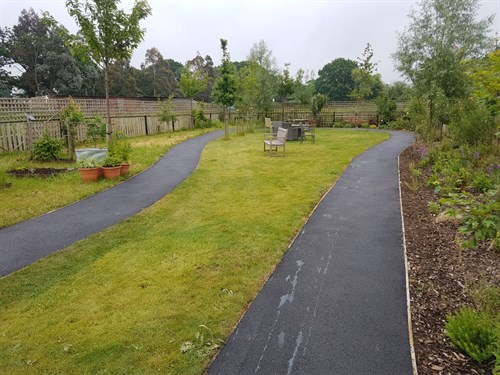 The end result was a an aesthetically pleasing look to the footpath & a significantly flatter, safer surface to walk on. The general areas of grassland & beds are also easier to maintain.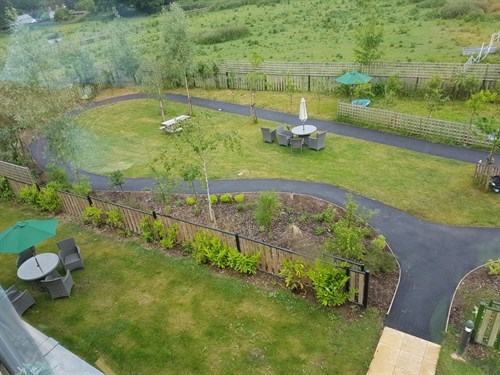 Halley House, Arcola Street.
In December 2015 London Surfacing completed an unusual project on the 3rd floor balcony of a school in Hackney.
London Surfacing were approached by our clients City Axis with a view to undertaking work at Halley House School in Hackney. The school hired an architect to produce a plan of the proposed rubber safety surface they wanted installed on an outside balcony.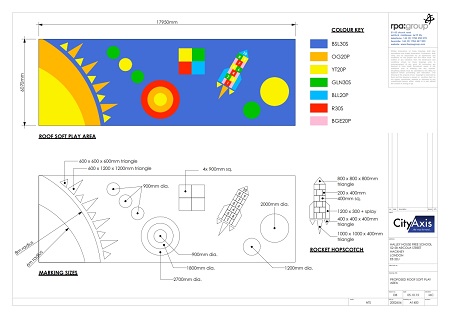 The design mainly consisted of a blue base with a number of multi-coloured shapes built within the base colour.
The logistics of getting the material up to the 3rd floor was co-ordinated between LSC & the School. The Safetyfall was to be laid at a thickness of 40mm.
The result: A very happy client & school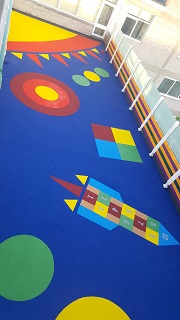 The children now had a play area balcony that was safe but also bold & very colourful.
The finished product even seems to improve upon the look on the architects drawing.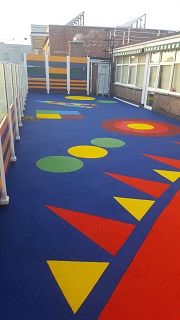 Private residence - L.B. Barnet
An extensive facelift on a private residence driveway, looking to change a worn looking shingle drive to a more modern, clean looking finish.
After excavating & removing the shingle & a sub-base of soil, we installed edgings, adjusted manhole levels & carried out brickwork repairs to the original wall.
Extra brickwork was laid to create new borders & a dwarf wall. Fully automated, retractable bollards were installed & the drive was laid with a 90mm thickness of binder course.
Then the process of laying the gold resin-bound layer began.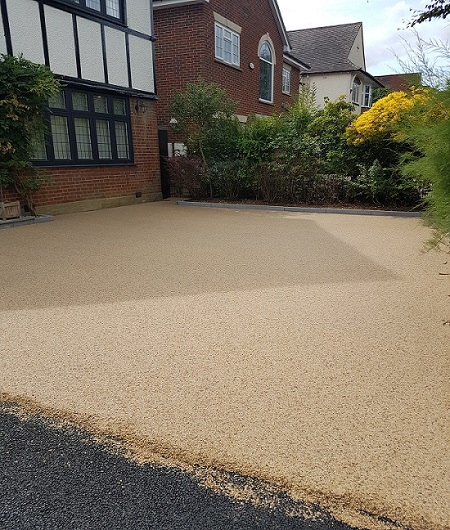 The end result was a totally transformed driveway, that looked modern, clean, colourful & is very practicable to clean.